Provides the merchandising of product on one side of the store fixture.
---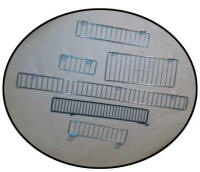 Fences and dividers divide shelves into sections or bins.
---

A versital gondola and counter system available in many sizes and configuratons.
---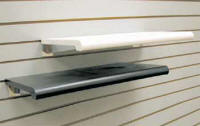 Available in a 24" and 48" wide shelf X 13" Deep.
---

ESSI is a provider of Madix Pallet Racking available with many accessories and in many sizes.
---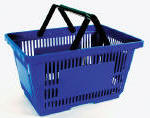 Chose from a selection of small plastic shopping baskets for most any type of retail store
Considered more of an island unit, merchandise can be displayed on both sides ot the shelving unit.
---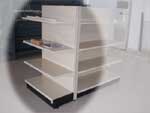 The best way to configure an End Cap is with a double back single sided gondola shelving unit that would sit flush up against the Gondola Shelving Unit creating an even stronger more sturdy and affordable.
---
Gondola Corner Sections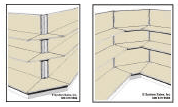 Available for single sided wall sections.
---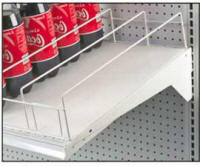 Gravity feed soda bottle displays gor Gondola Shelving.
---

Many colors and patersn available. We have slatwall shelves, hooks, hangers, and many accessories for Slatwall.
---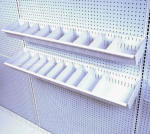 Compatible with your existing Lozier and Madix gondola shelving system